Hello Readers! Today's post is all about Rimmel Match Perfection Foundation.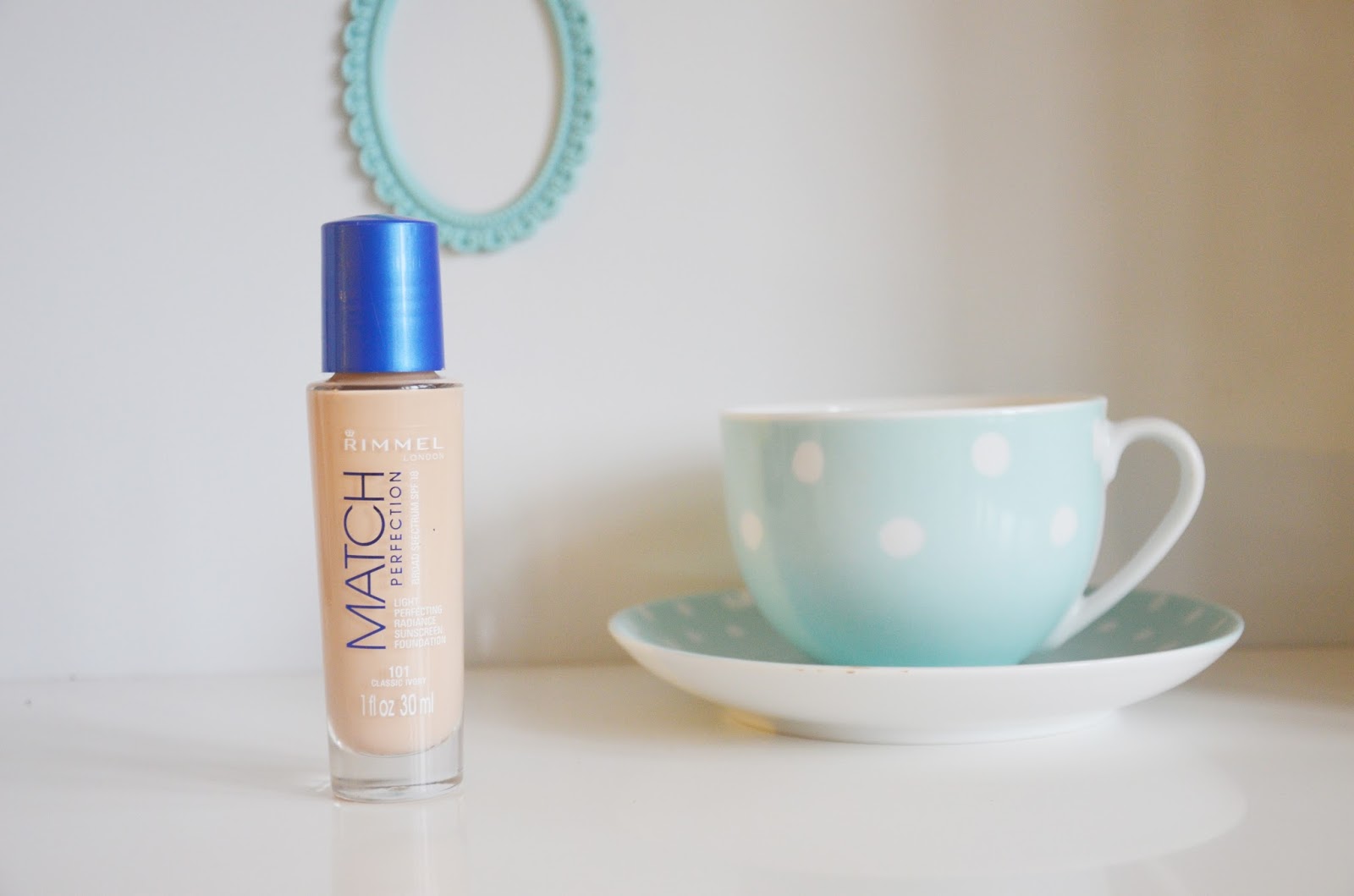 Medium coverage but build-able, and definitely doesn't look or feel heavy on the skin. Leaves a dewy finish for a nice healthy glow.
It is a great colour match for my skin and doesn't oxidize in the sun (leave an orange like complexion). Glass packaging makes it feel expensive, but maybe not the best for travel.
The foundations itself has SPF 18 meaning it keeps your skin safe from harmful UV rays and you don't have to wear sunscreen underneath.
Lasts for a really long time. I often wear this too school and it doesn't fade all day and still looks great when I get home. I think the longest I've had it on for was 14 hours and it still looked great after a super long day!
Like I said before I've been loving this foundation just because it is so easy, I don't need much concealer (only under eyes), it has a good amount of SPF and I don't need to worry about it fading during the day. The only down side to this product is the smell, which is quite like sunscreen but I guess that's because it is a foundation and sunscreen in one.
Author: Nurlana Agayeva