Hello Dearies,
Patanjali is a well known brand, I believe that you are well aware about the products of this brand. I have used many products of this brand & I have a hate & love relationship with this brand. I mean some products works & some fails. In this post I will be talking about Patanjali Coconut oil. Since my childhood days, I had always been using the Parachute Coconut oil. So I gave it a try with a bit higher expectation.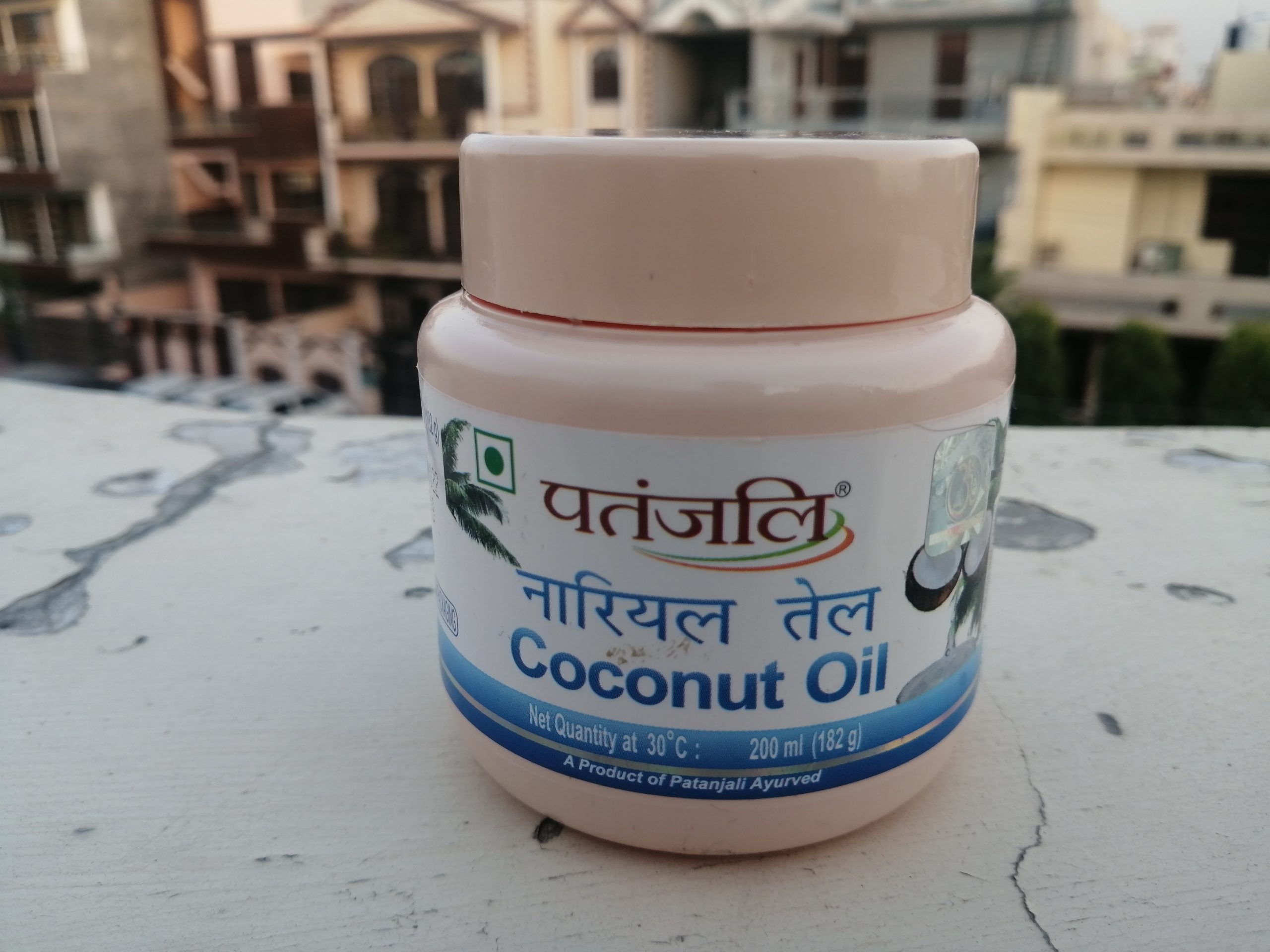 About the product: It is a 100% natural, organic formulation without any harmful preservatives and chemicals. It is made from fresh coconuts through a double filtration method. It can be used for stronger and healthier hair and glowing skin.
Ingredients:
Price: 65 Rs
Qt: 200 ml
Direction of use: Massage Coconut Hair Oil gently onto the scalp and hair preferably at bed time for at least 10-15 minutes & may be rinsed off after keeping overnight. For best results use twice a week. Apart from hair oil you can also it for various purpose. To know more click Here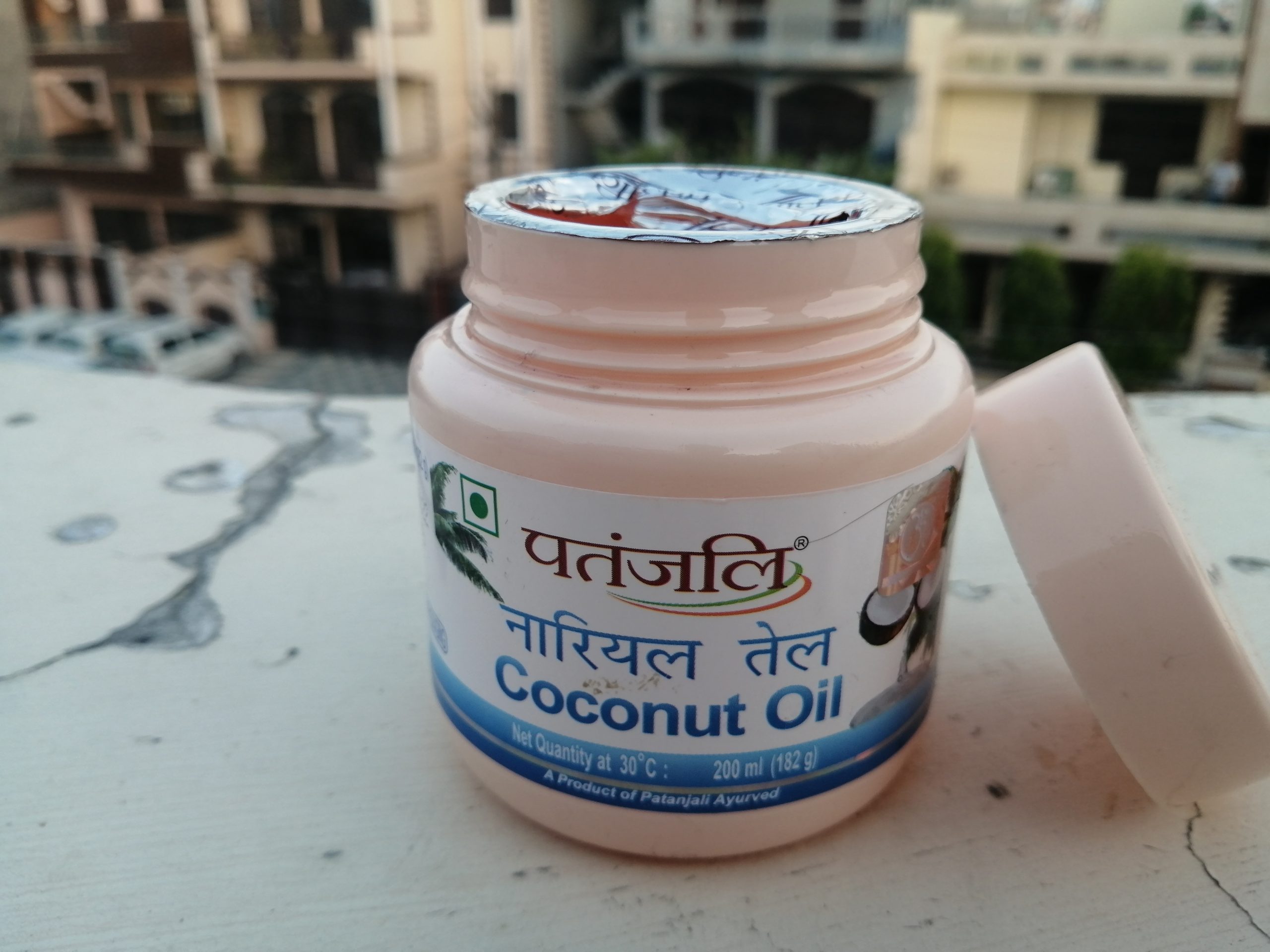 Packaging: This oil comes in a flat bottom plastic jar with a screw cap. You will find all the required details on the label of the jar. This packaging is definitely not safe for a hair oil. I mean there is always a fear of spillage as there is nothing to protect product coming out of the jar. So you have to be extremely careful while handling the product.
My opinion about the product: It is completely clear like any other coconut oil. The oil is not too thin or runny and the consistency is a bit on thick side. This get easily absorbed into the scalp & you can also use it as a makeup remover. I gently massage it onto my scalp and leave it for approximately 1 hour, You can also leave it overnight in summers. Not sure but I have heard that keeping it overnight not safe is winters. After that I wash my hair and my hair is ready to shine. Taking off this oil is easy & post wash you won't notice any oil residue.
My hair definitely stronger & healthier than before.  Regular usage of this oil helps in removing blemishes from the skin and gives me a flawless complexion. Basically it is a multi purpose product, so you can give it a try. Best thing is price, not at all heavy on your pocket 🙂 
What I liked about the product:
Multi purpose product.
Natural moisturizer for dry skin,
Does not feel heavy or sticky.
Budget friendly.
Makes hair strong.
What I don't like about the product:
Packaging is not safe to handle (In winters it is convenient but not at all in summers.)
ZZM: 4.5/5
Author: Neha Pathak