Hello Readers!!!
Blogging is my passion and I love my blog more than anything. However with time, my frequency of writing posts has reduced, accept my apologies for the same. Life has changed alot after my son's birth, I do not get much time for myself as well as for writing post. Today he is at his grand parents place so, I thought to write a review post on the product I am using from last 3-4 months. Yes! I am talking Lakme Absolute Youth Infinity Serum. It is not at all a sponsored post, I purchased it from NYKAA from my hard earned money 😉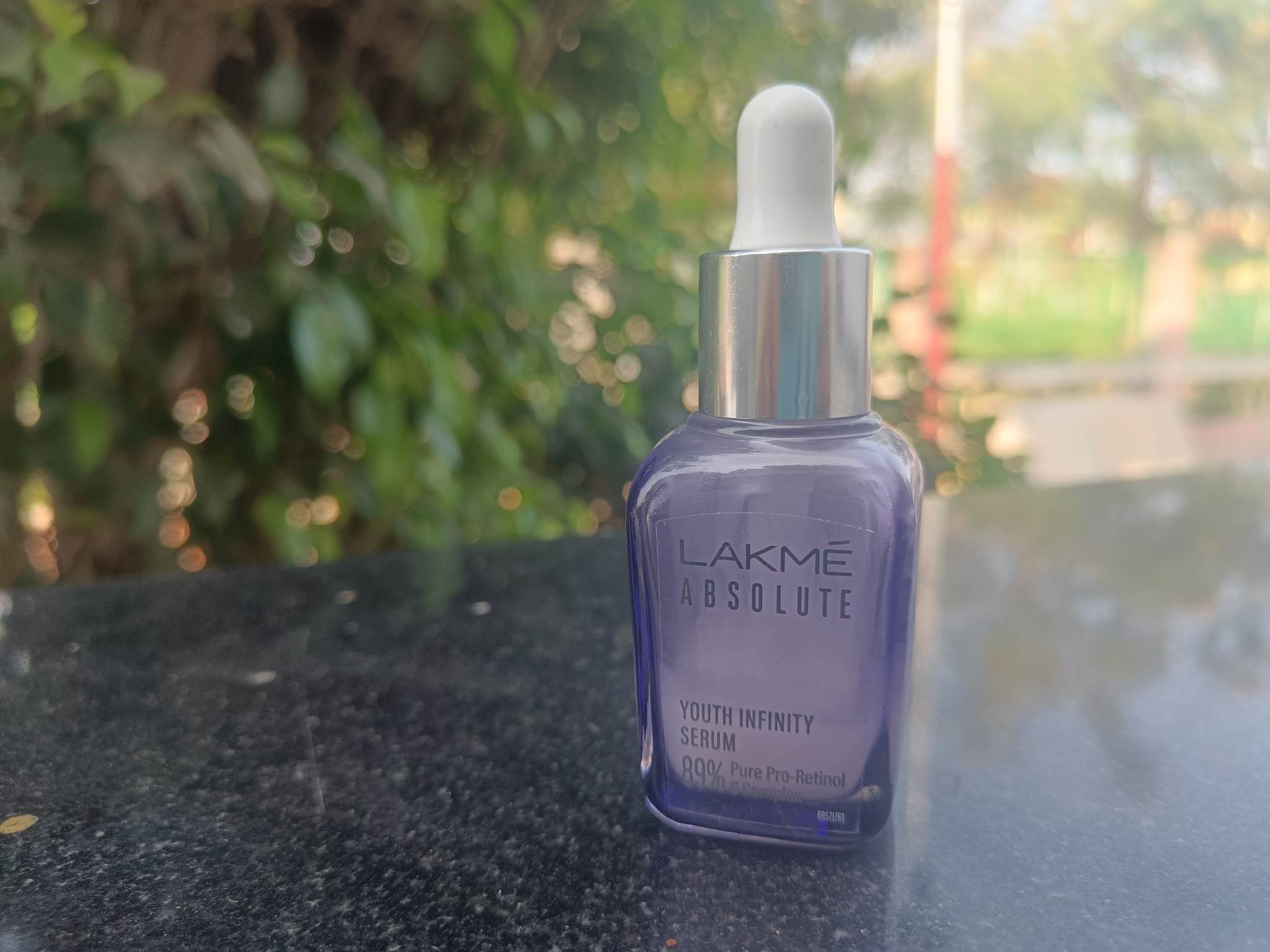 Price: 799 Rs
Qt: 30 ml
How to use:
Cleanse: Before you apply the serum, make sure your skin is prepared. Clean out the buildups and debris before you put on the serum.
Apply: After you have dampened your skin, pump out a few drops of vitamin C goodness in your fingerprints. Apply dots all over the face and neck.
Massage: Gently massage in an upward circular motion until the serum is absorbed.
After use: Follow it up with a moisturizer, and apply twice a day for best results.
Packaging: This serum comes in a Lilac colored cardboard box, can't share the picture as I don't have it with me. Inside the box, you will get a similar tinted glass bottle. The bottle contains white colored dropper which is easy to use. The dropper screw up tightly so there is no chance for leakage or spillage.
My opinion about the product: This face serum was my second purchase, this time I ordered from Nykaa at got is at a discounted price of Rs 539. The strength of the serum and the nourishing qualities of the cream are combined in this face serum lightweight concentrate. This serum has a creamy, milky feel. Just a few drops applied to your skin before bedtime will keep it glowing all night. So when you awake, your skin is healthy and glowing. Despite being a cream-in-serum, it doesn't feel at all sticky or heavy. It is very relaxing, mellow and agreeable. The first thing I noticed was how light it felt against my skin. It is in no way bulky, greasy, or sticky. I don't even feel as though I have applied anything to my face after rubbing 1-2 drops in.
It instantly nourishes my skin. My skin didn't feel  any AC effect excepts than giving me a natural glow. It is specifically designed for instant nourishment, beautiful & healthy skin. Use the firming serum to flaunt radiant, flaunt & glowing skin.
This anti-aging serum has luminizing pearl skin lighting properties, which rapidly brighten your skin tone. It gives you a young appearance by noticeably reducing wrinkles, uneven skin, spots, and blemishes.
Your skin becomes more elastic thanks to the Insta Collagen boosters, which also tighten it. Your skin is nourished and replenished by this firming serum, giving it a young appearance. Regular use will set you free from boredom. your skin regenerates and is repaired both during the day and at night.
Use 
the 
product 
consistently 
for 
optimal 
results.  Use the night cream, which regenerate and restore skin before going to sleep. No doubt I am going to re purchase it 🙂
ZZM Rating: ♥♥ 4.5 /5♥♥