Many men and women suffer from widespread diseases like hair loss. The popular reasons are stress, genetics, hormonal imbalance, poor diet, and others. But after removing all the causes of hair loss, beautiful curls will not appear as fast as you would like. Besides, a person must conduct high-quality hair care, apply masks, condition hair, and properly dry and wash it.

While the self-care market is full of chemical products that often have short-term effects but are detrimental to your health, nature has already prepared everything for us. You can change the situation with the help of natural herbs used as masks, food, or hair shampoos.
Our article will talk about top natural home remedies for fast hair growth and thickness. These natural ingredients will help you improve the condition of your hair. It will grow faster and get fresh. And most importantly, such herbs do not cause allergies, and they are very cheap.
Top 5 Best Herbal Powders for Hair
Herbs may be the answer if you're looking for a natural way to boost hair growth. People have been using herbs for centuries to promote hair health. In this block, we'll give you 4 reasons to start using herbs for hair growth:
They're natural and generally safe. One of the most significant advantages of using herbs for hair is that they're natural and safe. Unlike some chemical-based products, there are no serious risks associated with using herbs. Also, herbs are gentle on the scalp and won't cause irritation.
 They're effective. Herbs have been used for centuries to promote hair growth, so you know they're effective. Herbs are a great option if you're looking for a safe and natural way to boost hair growth.
They're inexpensive. Another reason to use herbs for hair growth is that they're cheap. You can easily find herbs at your local grocery store or online. Additionally, you don't need to use a lot of herbs to see results, so they'll last a long time.
They help with hair health. Besides promoting hair growth, herbs can also help with hair health. Herbs can help to make your hair stronger and thicker, as well as help to prevent split ends and breakage. You'll notice healthier and stronger hair in no time by using herbs for hair growth! Now, it's high time to look at the 5 best hair powders in India.
1. Aloe Vera
Aloe Vera is a well-known product for almost everyone. This natural ingredient maintains the pH balance of the hair. And it is also great for natural hair dye products. Besides, aloe opens up clogged pores on the scalp and helps hair grow faster. Be sure to include this product in your hair care routine. You can use aloe vera as a mask or light hair conditioner. Mixing a tablespoon of aloe juice with a tablespoon of honey is enough. Then apply the product to the hair and keep the mask for 3 hours. You can then wash off the mask with water or shampoo.
2. Manjistha
Natural manjistha for hair is excellent for coloring curls without the addition of chemicals. The herb has antioxidant, antimicrobial, and anti-inflammatory properties.
With this hair powder, your hair:
• Won't turn grey early.
• Will have a sheen.
• Will be strong.
• Will have enhanced natural hair color.
To use manjistha for hair, you need to mix the powder with honey. Then apply the paste to your hair and wash it off after an hour. You can repeat this procedure 2-3 times a week.
3. Amla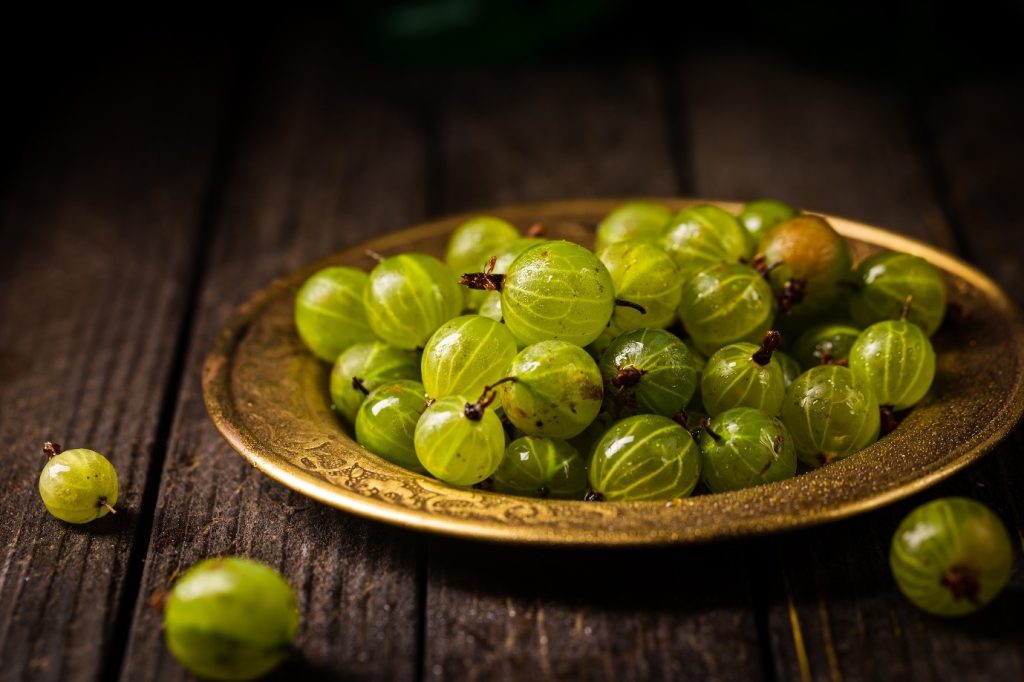 Whatever your hair type, this natural remedy is excellent for your hair. So, the powder is rich in vitamin C and antioxidants. These components are crucial for the care of any hair. This hair powder:
• Strengthens your follicles.
• Gives shine to your hair.
• Eliminates dandruff.
• Cleanses the scalp.
• Improves blood flow during the head massage.
• Stimulates hair growth.
You can mix the herbal powder for hair growth with an essential oil to use as a natural remedy. After that, apply the paste to your hair and wash it off with water or shampoo after a few hours. This natural remedy is great for hair loss and strengthens your hair follicles. Besides this, you can also use amla as a component for natural hair dye.
4. Shatavari
This herb is often referred to as the "Queen of Herbs." It has many chemical compounds. They combine perfectly and give a complex result.
This powder:
• Helps hair growth.
• Soothes the scalp.
• Removes irritation of the scalp.
• Relieves peeling.
• Strengthens hair.
• Maintains natural hair color.
Mixing the hair powder with milk is enough to use a natural component. You need to get a thick paste. After that, you can apply the product to your hair and leave it on for 30 minutes. You can then wash it off with water or shampoo.
Besides, these herbs are good for the skin and hair as a dietary supplement. To use it, just mix ½ tablespoon of powder with warm water. Then you need to drink the remedy.
5. Shikakai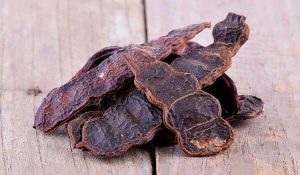 Shikakai is another excellent example of a natural hair product. This is a natural remedy that:
• Nourishes hair with vitamins and antioxidants.
• Soothes the scalp and reduces itching.
• Relieves hair from dandruff.
• Promotes hair growth.
To use this one of the best herbal powders for hair, you need to prepare it properly. Dry the shikakai in the sun before use. To do this, it is enough to take about 15 pods of the plant and wait until all the moisture has evaporated. After the drying process, you must grind the plant into a powder. Then mix hair growth powder with essential oil. After 30 minutes, you can rinse the product out of your hair.