Highlighters never go out of trend and I think in recent days "highlighter game" is really up and its quite fascinating to see even the beginners in the makeup world play with it without any fear. And especially the one about which we will see further more is not an ordinary easy go formula one but the highly complicated gel based liquid formula highlighter from the popular brand "FACES"
About the product: FACES Ultime Pro Metaliglow contains ultrafine light-reflecting pearls that melt into the skin to give you a polished, natural-looking radiance. It imparts instant luminosity and has excellent blending properties, besides being light-weight and long wearing. The high percentage of thin pearls deliver a homogeneous glow, while the aqua based formula cools your skin. Made up of a special mix of copolymers, Ultime Pro Metaliglow leaves a comfortable, shiny, transparent film for a youthful-looking complexion.
That's really interesting right… 
Price:  Rs 799 for 15 ml
Shades: Available in 3 different shades (Opal, Champagne and Topaz)
Shelf life: 3 years
Packaging:This beauty comes in a see through hard plastic bottle. It has a pump dispenser which makes it comfortable to use and allows us to have control over the product required for the usage. For the price range I think I am definitely satisfied with the packaging and the transparent part of this bottle helps us to keep track of the quantity. Despite being bulky it is travel friendly and personally I always have this one in my vanity pouch wherever I go.
More about Shade Range: As I mentioned earlier it comes in three different shades and apart from Champagne  I am not a big fan of other two shades with respective reasons. Opal has more of pink undertones which doesn't go with many of us since it makes us look more pale and Topaz is based out of brown undertones more or less like the typical Kim Kardashian's bronzy finish which again is a tough game. So I decided to hit on the last option and it turned out to be amazing, perfect match for my skin tone and also natural looking.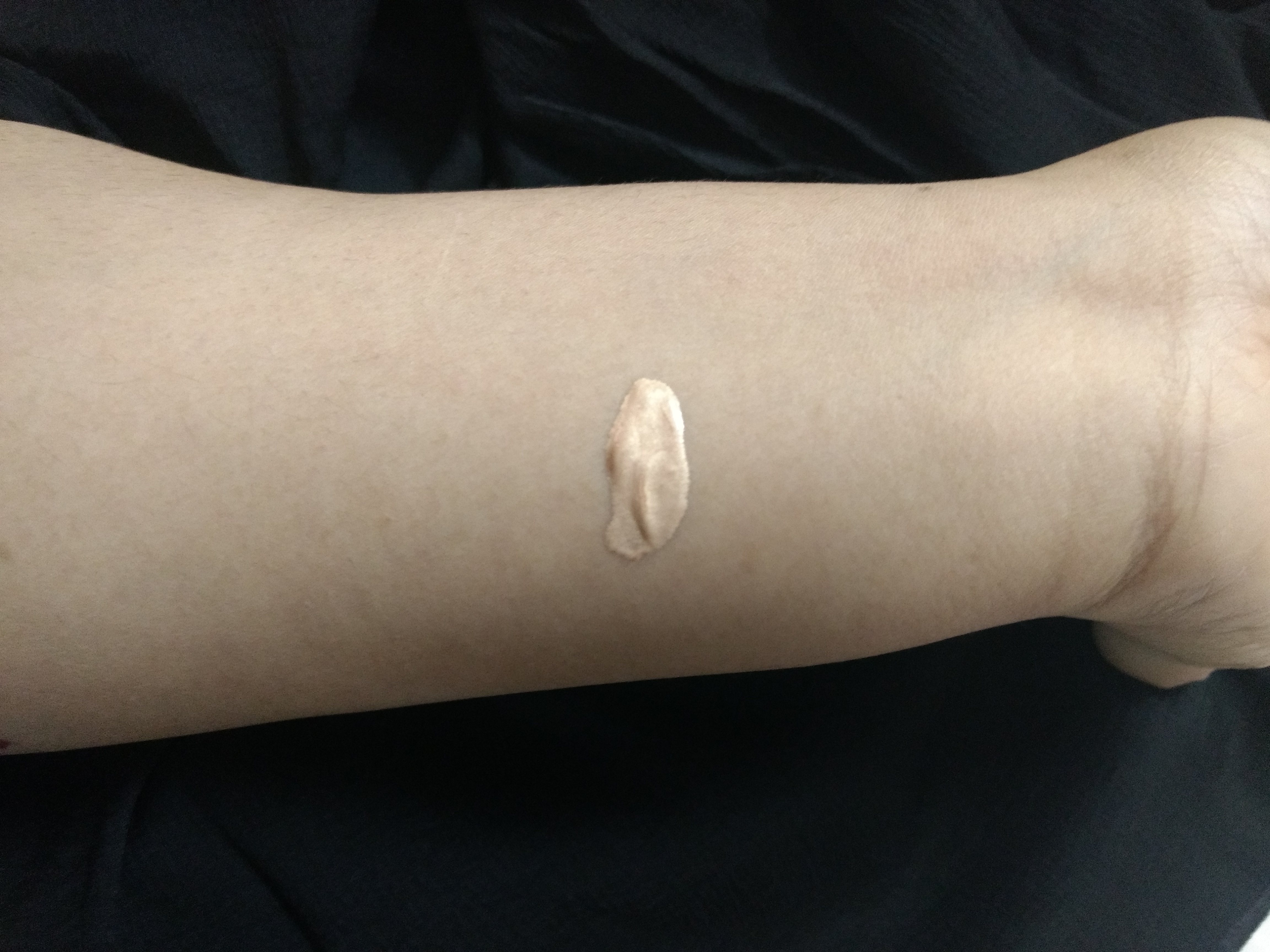 Formula: Now comes the tricky part. Since it is a gel based one its consistency is thick and creamy. It servers its purpose rightfully but has a big drawback. Formula of this product Is super duper drying that if you go wrong in blending then the entire thing turns out to be messy. So to escape from this I started mixing this up with my foundation and it turned out be the best thing. With subtle hint of shimmers it blended well with the foundation and gave me a soft dewy look .Luckily I used this trick and saved myself from looking like a disco ball. I guess once you are used to its nature application is not going to be tough since you will find multiple ways to use it as it is a liquid highlighter. But make sure you use only little amount of product since more of it might make it look patchy.
And to say about its longevity I was really surprised as it stayed for good 7 hours without any re application which never happens in my case as I have oily skin. It was the same case even in summers. So I would recommend this product 100% if you are looking for a liquid highlighter but only if you work quickly with it because of its drying nature.
What I liked about the product…
Travel-friendly.

Sufficient quantity which lasts long.

Micro shimmer particles for the subtle glow.

Non transferable.

Suitable for all skin tones especially oily skinned beauties

Natural glow.

Little product is required.
What I don't like about the product…
Extremely drying.

Difficult to blend if not done fast.
ZZM Rating: 4/5
Author: Renuka Vivek