Hello sweethearts!!
Today's review is about a sleeping mask from the brand Dot & Key.  I had heard a lot of good reviews of the products from this brand, hence wanted to try one of their products to check how they are. So what I tried was the Dot and Key Vitamin C Overnight Radiance Recovery Radiance Mask. I wanted to give this a try as Vitamin C works well on my skin plus I have started to prefer sleeping masks over facial serums which are generally oil!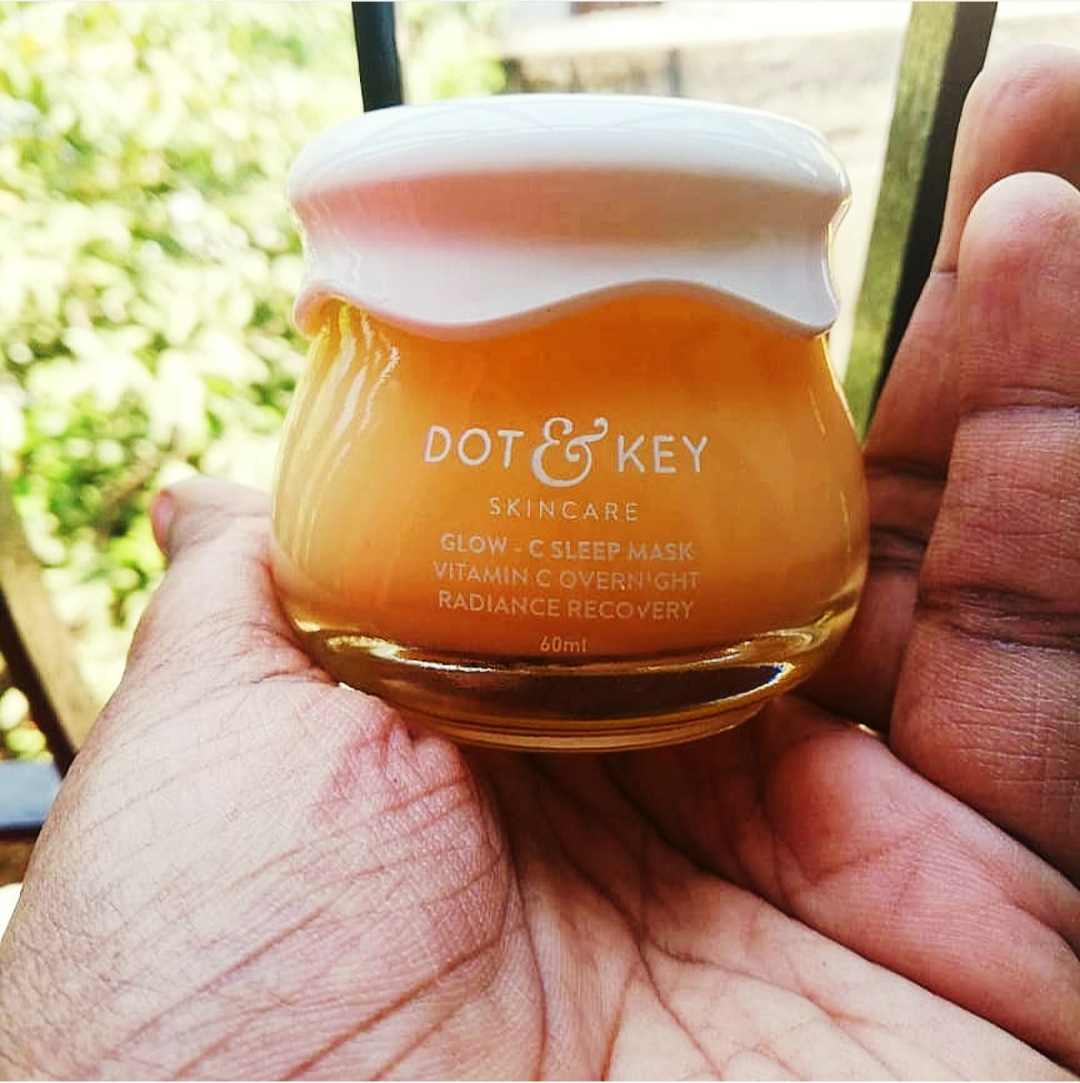 Quantity: 60 ml
Price: Rs. 1095/-
Packaging:  It comes in a cute transparent glass tub with a yellow cardboard box as the outer packaging. Travel friendly and also doesn't leak.
My opinion about the product: Sleeping masks are to be used as an alternative for face serum in your night time Cleansing-Toning-Moisturizing (CTM) routine. They are to be left overnight and they work throughout the night to give a nice supple skin in the morning.
This one has Vitamin C content in it and also is a blend of lotus flowers, white camellia seed oil, blood orange & more. Once you apply this mask, it gets absorbed very quickly and is very very light on skin. I have been using it for quite some time now and I feel it has added a nice radiance to my skin with its overnight wonders! It has a nice citrus-y smell.
It also has hyaluronic acid and camellia seed oil which helps re-hydrate and plump the skin. I also felt that this sleeping mask brightens the complexion, while improving skin elasticity, preventing acne and clearing clogged pores.
My likes and dislikes about the product:
Likes:
It is 100% natural,
Cruelty free product,
It's a blend of amazing natural products which acts very well for skin,
Is suitable for all skin types,
Dislikes:
Quite expensive!
Thus, as an overall rating from my side, it would be: 4.5/5
About the author: Priyanka is a professional and also a beauty, cosmetic and food enthusiast!