Acne is the worst surprise that can happen to you right? And they are such unwanted and an welcomed guests that they can even arrive the day when you have some special event to attend. What can be a worst nightmare than this? This is one such problem that has no consideration for gender, age, time, place, I mean literally nothing!! Pheewww..!!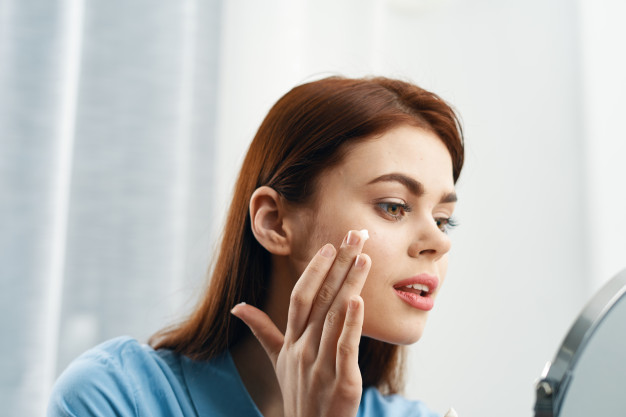 Now, acne can be because of various reasons like:
Stress: One thing which we all go through is stress!! Many of us tend to overthink and over stress due to which changes in lifestyle happens, and then that welcomes acne!
Hereditary: Many people have this thing in heredity or family history to suffer from acne.
Too much of junk intake: You know, "Karma plays its role" and this is what exactly happens if you do too much of junk intake, the more the junk inside, more will it show on your skin as acne!
Hormonal issues: Especially teenagers face this issue, and in this case of hormonal acne issues, it is always advisable to go for a dermat.
Thankfully, there are quite a number of acne creams/gels available in the market, which to at least a large extent helps fight acne and helps lighten the marks that they leave behind as their footprints! We have here picked up 5 such acne creams form the Indian market, which are widely available and are also quite budget friendly! Let's have a look as to what are those:
1. Vaadi Herbals Anti-Acne Cream
This anti-acne cream contains clove oil and neem extract that makes skin free from acne and bacterial infections. Orange peel prevents pigmentation and fades acne marks. It is one of the best for healing dark spots on the face. It is thick, creamy, but non-oily. Also having tea tree oil in its ingredient list, this helps reduce blemishes too. The best part is, it is effective, as well as very much budget friendly.
Price: Rs. 78/- for 30 gm
2. Himalaya Herbals Acne and Pimple Cream
This cream has excellent astringent, styptic and cooling properties derived from the goodness of lentil, silk cotton tree and five-leaved chaste tree extracts, barbados aloe and alum which are its key ingredients. This along with healing acnes, also makes skin super soft. Also this one has cooling properties which is great on an acne affected skin.
Price: Rs. 90/- for 20 gm (Set of two)
3. Biotique Bio Chlorophyll Oil-Free Anti-Acne Gel
This oil-free anti-acne gel is a gel based moisturizer which is absolutely oil free and works wonders on acne prone skin. It comes with chlorophyll and extracts of seaweed, sea algae, aloe vera, and gum arabic. All these ingredients help in the prevention of blemishes and soothe the skin. It does reduce the chance of acne to recur and at the same time nourishes the skin from within. Additionally, it even cools your skin and provides instant relief from redness and inflammation.
Price: Rs. 199/- for 50 gm
4. Jovees Ayurveda Neem & Long Pepper Anti Acne & Pimple Cream
This is a natural pimple cream for oily skin and is recommended for everyday use to reduce inflammation and redness, along with lowering the chances of future breakouts. Pepper being the active ingredient in this one, it deep cleanses the skin and eradicates the impurities by cleansing the pores.
Price: Rs. 420/- for 60  gm (Set of two) (maximum times available at a reduced price of Rs. 290)
5. SebaMed Face Gel
If you are looking for an anti-pimple cream that doesn't dry out skin, Sebamed Face care gel is the best fit for it! Though a bit on the pricy side, this acts really well to moisturize your skin and at the same make you get rid of acne. It has active agents like Hylauronic acid that moisturize your skin without blocking the pores. It is very light wet and gel like formula and works beautifully!
Price: Rs. 476/- for 50 gm
These are some of the recommendations from my side which works well to get rid of acne as well as acne scar. But here a note of caution is that if your skin is severely affected with acne and that keeps on recurring, it is always advisable to visit a dermat, find out its root cause and then start the treatment accordingly!
About the author: Priyanka is a professional and also a beauty, cosmetic and food enthusiast.