Hello Cuties!!!
In summer season everyone needs to keep their skin safe from the sun and a person like me who regularly ventures out in the sun, it is even more important. So I looked everywhere for a suitable sunscreens and grabbed many products. During my search I came across VLCC'S Matte Look Sunscreen Lotion. To read my experience about this Sunscreen please scroll down.
Ingredients: Almond Oil (Prunus Amygalus) 1%, Jojoba Oil (Zizyphus Jujuba) 1%, White Sandal Wood Extract Santalum Album) 0.30%, Turmeric Extract (Cucuma Longa) 1%, Germinated Wheat Oil (Triticum Vulgare) 1%, Pine Apple Extract (Ananas Comosus) 1%, Zinc Oxide (Yashad Bhasm) 4%, Aloevera Extract (Aloe Indica) 2%, Carrot Seed Oil (Daucus Carota) 0.40%, Cucumber Extract (Cucumis Sativus) 2%, Lotion Base Q.S.

Price: Rs 215

Wt: 60 gm


Shelf life: 24 months or 2 years

Direction for use: Apply liberally and evenly on the face & neck, 15-20 minutes before sun exposure. Reapply frequently for longer duration sun exposure.

Packaging: The product comes in a standard tube with a flip top cap which is quite common nothing very special about it.

My opinion about the product: Most of the time a sunscreen is white in color & has a bit runny consistency. But to my surprise this sunscreen is light brown in color & has a very creamy texture. Using this sunscreen was such a relief as to finally find a product which does not make me greasy or gives shine to my face. People with oily skin are it's best friend, also suggest this product for females who like natural look or are familiar with nude makeup.

I personally use this product 3 times a day, always remember to take off the sunscreen before sleeping and using it after a bath works best. I like the product as have used it for more than 2 months now, sunscreen is a secret to glowing skin and also the best anti-ageing solution.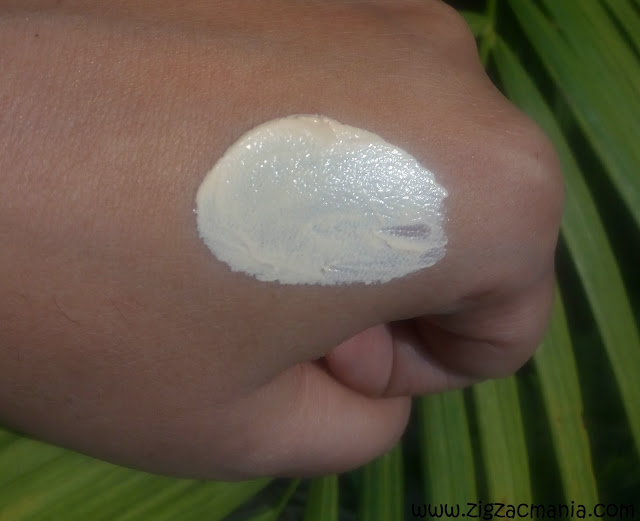 Last time I visited a dermatologist friend, she also told me about the wonders of sunscreen, so apparently I would really advice people to use this if you have oily skin or are out in sun mostly, want natural finish and are not comfortable with heavy makeup creams.

What I like about this product….
1. Has SPF-30.
2. Pretty effective against Sun rays.
3. Does not leave a white cast, oily or greasy effect on the skin.
4. Easily gets absorbed into the skin.
5. Suitable for all skin types.
6. Doesn't break me out.

What I do not like about this product….
1. The opening of the tube gets bit messy.
ZZM Rating: ♥♥ 4.2 /5 ♥♥