If you have a flawless skin then consider yourself lucky. I mean, I am 27 years old now and till date there was not a single day when I can say that ' I have a flawless skin". My face skin's major issue is with the pores, they are damn visible. That is the reason that pore minimizing primer is a must have product. This time I decided to give a try to Maybelline Master Prime Pore Minimising primer.
Brand's claim: Now blur away your skin concerns and prime your way to perfection with Master Prime by Face Studio from Maybelline New York. Maybelline Master Prime preps the skin for makeup application by visually blurring away specific skin concerns. It makes skin looks flawless, yet feels fresh and light and does not clog pores. It is uniquely formulated with a water-soluble base and active ingredients that refine the look and feel of skin for makeup that lasts all day.
Price: 650 Rs.
Qt: 30 ml
Direction of use: Apply all over face before foundation or wear alone for a luminous effect. Apply all over face before foundation or wear alone for a luminous effect.
Packaging: The primer comes in grey & black colored squeeze tube. The tube has a black colored screw cap. Tube has a nozzle which dispenses just the right amount of product. The packaging is sturdy & travel friendly.
My opinion about the product: No doubt that primer is necessary to create a base for a perfect makeup. I have pores around my cheeks, so I apply this even if I am not wearing foundation. I simply apply primer, which minimizes my pore size and then apply a BB/CC cream. The objective is to get a smooth skin. On applying, this primer gets instantly absorbed into my skin and it skin feels soft and slippery to touch. It does not leave any oily or sticky residue behind. But the sad thing is that it does not help much with the pores.  Pores look slightly blurred, but doesn't give full solution. I mean it is effective but with a certain limit. It will not give you full satisfaction as well as no reason to invest 650 Rs on this primer.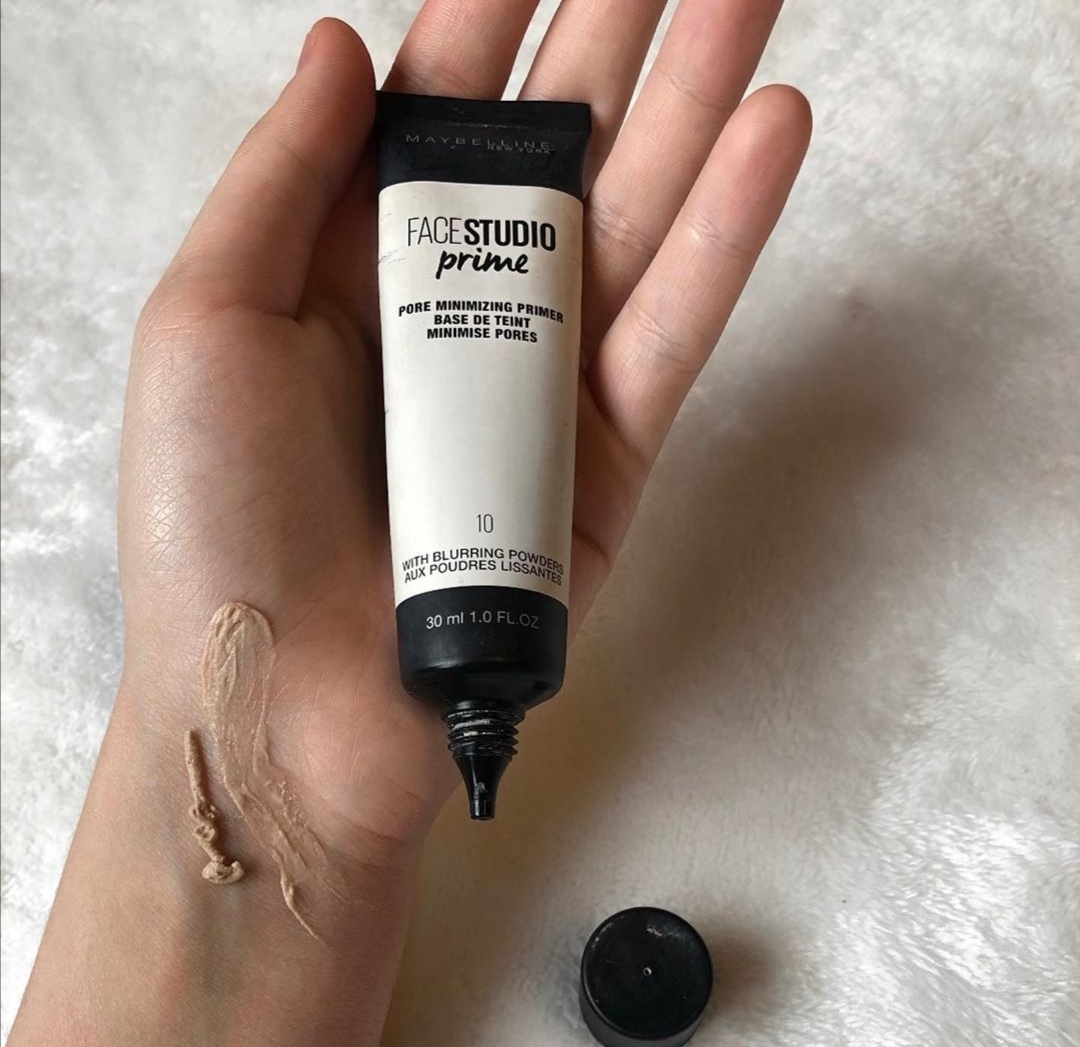 Without a doubt it is better to go for other primer if you are looking solution  for your large pore. This one is not fully capable in minimizing skin pores. I am not going to buy it again 🙁
ZZM Rating: 3/5
Author: Garima Bansal