Hi Everyone!!!
During my last visit to Patanjali store I saw Jiva brand's products. This brand is new for me but still I picked the Rose water of this brand (which turned out of be my biggest mistake). I used it twice as a toner in night time before going to bed. Bang! On the third day my skin turned extra dry & fourth day it started feeling off. I can be wrong but it was the only new product which I added in my daily routine & rest of the products I using from many weeks. So I am guessing it is due to this Rose water, might be possible that it is due to some other reasons. I instantly stopped using & started used Biotique Botanicals Bio Chlorophyll Gel. As I read somewhere that it works as soother. So today sharing my thought about the same.
Ingredients:
Price: 199 Rs
Qt: 50 gm
Online availability: Here
Shelf life: 36 months from the date of manufacturing.
Direction of use: Apply evenly over cleansed face and neck, morning and evening, to refresh skin. Also recommended for post hair removal, to soothe and condition the skin against redness and irritation.
Packaging: This gel comes in a light & dark green colored cardboard box. The product's related information is printed of it. The actual product comes in a white tub with a green screw lid. As the gel is a bit runny, if not closed tightly, it might leak. Most of the Biotique products (cream, face pack, gel etc.) comes in similar kind of packaging. 
My opinion about the product: It is a green colored gel which exactly smells like a Green plant. No doubt this Green color is due to Chlorophyll. As per brand it will help in pimples and post hair removal soothing. I don't have pimples these days so can't really comment on that but as I said my skin was peeling off which was giving me a burning sensation on my face. I applied a thick layer of this Chlorophyll gel on it & within few minutes I felt relaxation. On application this gel initially feels sticky but later on it settles down in skin. I am applying it from last one week & seems like my skin is recovering 🙂
We also feel same kinda burning sensation post waxing or threading. You can use this gel as it really soothes the irritation to a large extent. One thing I am sure that I will be using this product a lot in summers as I get skin irritation very easily in hot weather. This gel can also be used as a moisturizer in the acne-prone oily skin. My cousin uses this gel for pimples & according to her this gel gives oil-free skin for at least 3-4 hours. It also helps in preventing new pimples from appearing. So overall I found this gel a must have product 🙂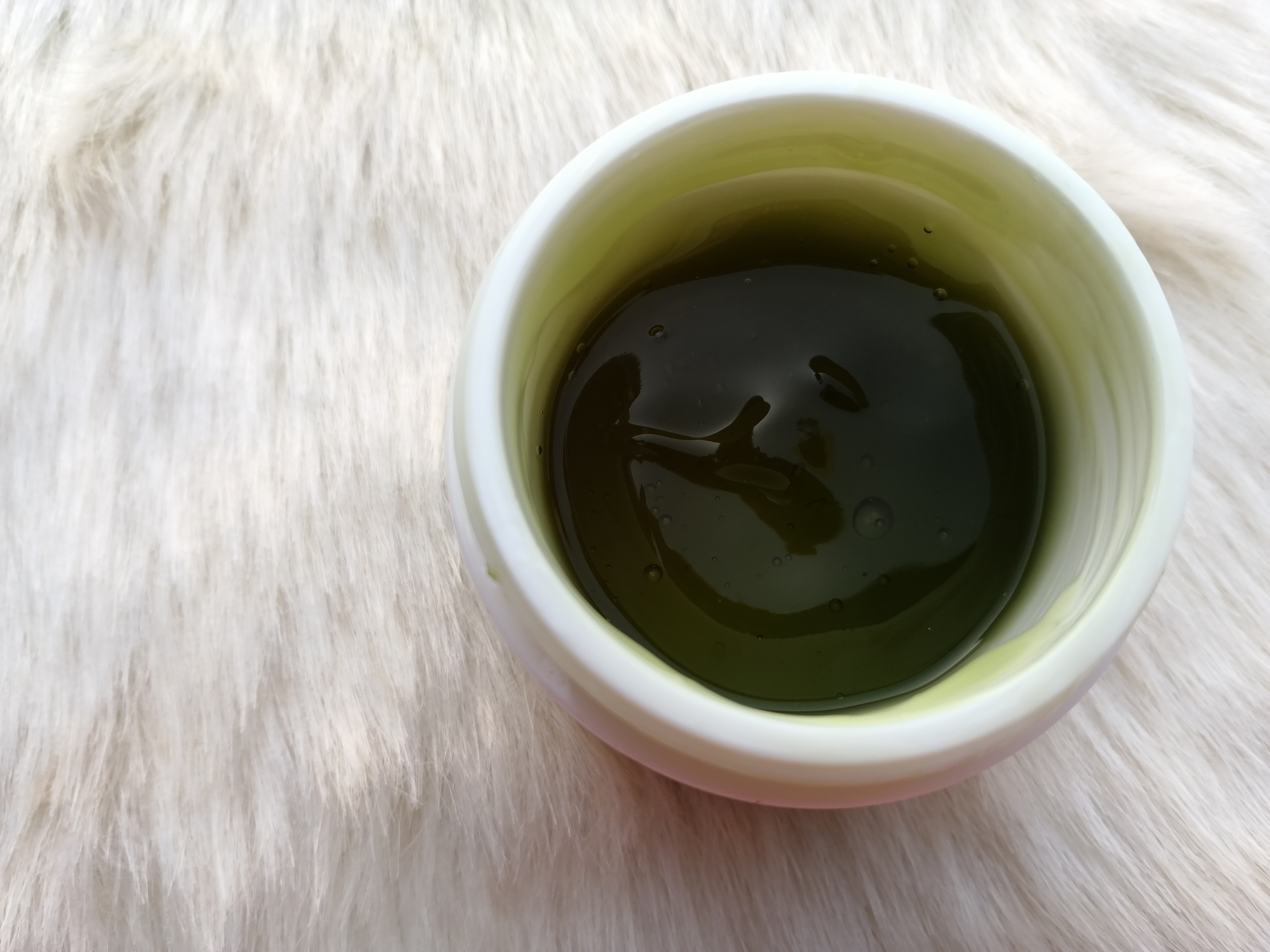 What I like about this product….
Budget friendly.
Lightweight gel for oily skin
A great soother.
Can be used as a moisturizer.
Does not clog my pores.
Has a mild fragrance.
Gets absorbed easily.
What I do not like about this product…..
1. Not available in local store.
 ZZM Rating: ♥♥ 4.9/5 ♥♥